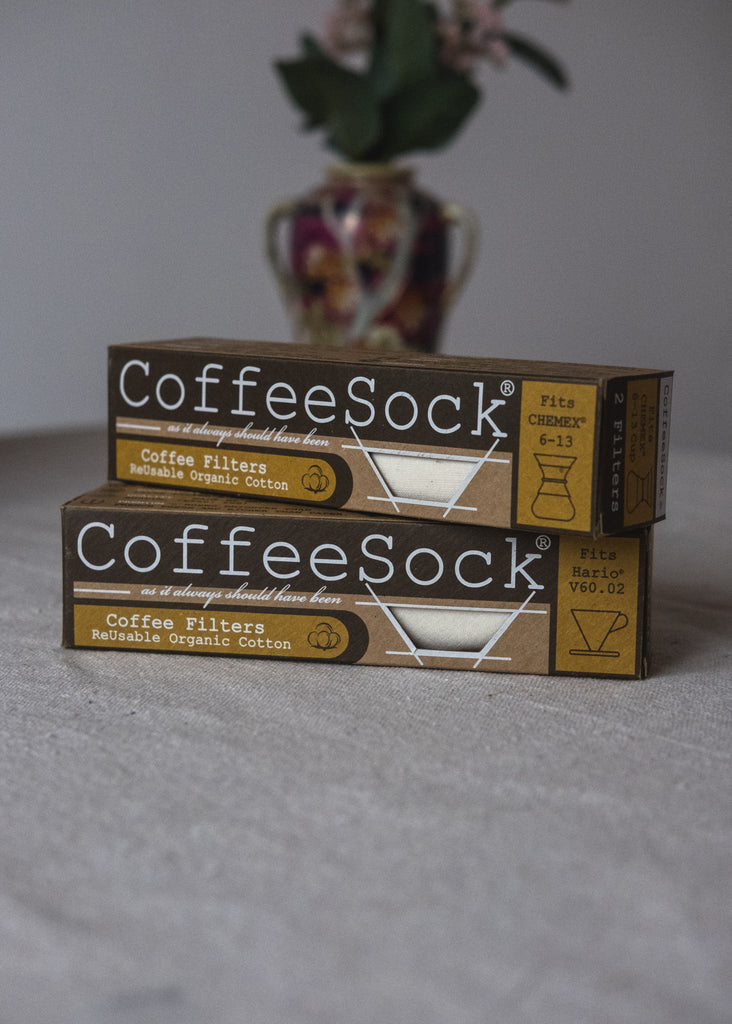 Everyday Gourmet Coffee Roasters
CoffeeSock Reusable Filter - Hario V60
An environmentally-friendly alternative to paper filters
Paper filters are a hot commodity right now. With the COVID-19 pandemic creating supply shortages and shipping delays, getting a pack of paper filters is (almost) as hard as finding a roll of toilet paper. Reusable means never having to worry that you're running low.
Reusable metal filters are expensive and fundamentally change the characteristics of your coffee by allowing significantly more oils and sediment through.
CoffeeSock is the closest we've come to producing the sweet and clean taste that a paper filter delivers. When you're finished brewing, compost the grounds and rinse with warm water. 
Each pack contains TWO cloth filters.
---
More from this collection